Lenten Study: Living the Questions 2.0
This year, our Lenten study will take the form of considering 7 topics from a progressive theological perspective. To guide our learning, we will be using the curriculum "Living the Questions 2.0." Each session will begin at 6:30 PM and we will finish by 8:00 PM. After viewing the video of the week, we will breakout into discussion groups. Following that, we will reconvene for a few moments of reflection and dessert.
Our topics for discussion will be:
Sunday, March 5— Restoring Relationships
Sunday, March 12 — The Prophetic Jesus
Sunday, March 19 — Evil, Suffering, and a God of Love
Sunday, March 26 — The Myth of Redemptive Violence
Sunday, April 2 — Practicing Resurrection
Sunday, April 9 — Debunking the Rapture
Sunday, April 16 — Easter Sunday (No study)
Sunday, April 23 — Honoring Creation
---
Going Deeper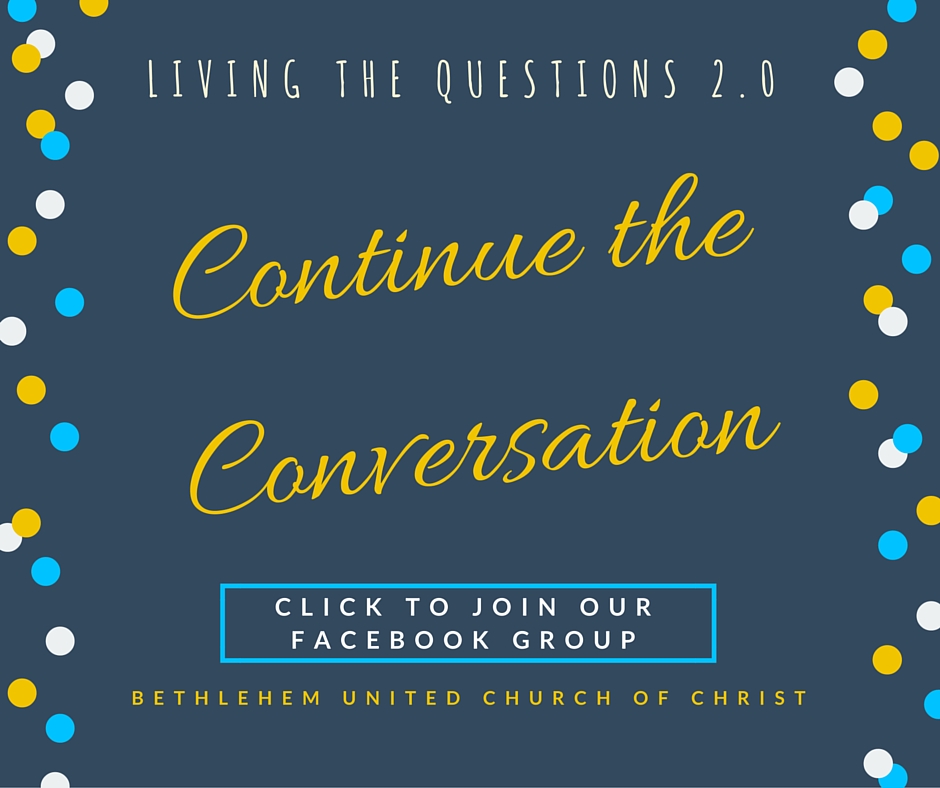 Connect with Others on Facebook
Click the image above to join our "Living the Questions" group on Facebook. It is designed to be a safe space to engage matters of faith. Questions or prompts will be posted periodically with the hope of sparking conversations to keep you thinking about your faith throughout the week!